live a healthy and happy life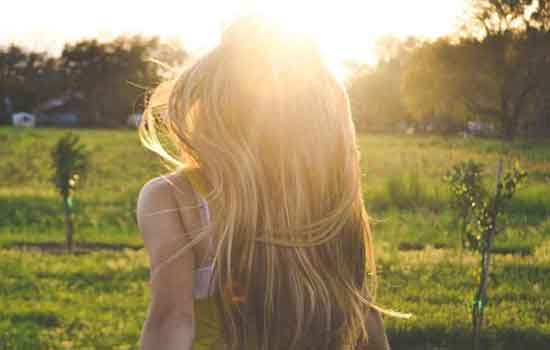 When you think of living a happy life, health plays a major role. Without good health and a healthier lifestyle, you cannot think of living with calm and peace. While there are many basic steps you can adopt in your daily life such as eating real food, drinking water, exercise, etc. but all these will stay with you, but this knowledge would not be enough when it comes to implementing these on your daily life.
So as to ease away to healthy living, there are tips you can consider for living a healthier life.
 Eat real food
Obviously, there's no better option to adopt a way to healthy living than adding real food to your daily meals. No processed food helps you maintain your daily requirements of proteins, vitamins, and minerals and helps you clear your skin and normal diseases.
Regular and long term diet full of real food helps to prevent serious diseases like
Diabetes
Obesity
Depression
Anxiety etc.
Your daily food habits must contain
Whole grains
Protein-rich diet (meat, fish, eggs)
Avoid foods which have high fat, cholesterol, added sugar
Avoid eating a heavy meal before sleeping
Maintain a habit of physical activities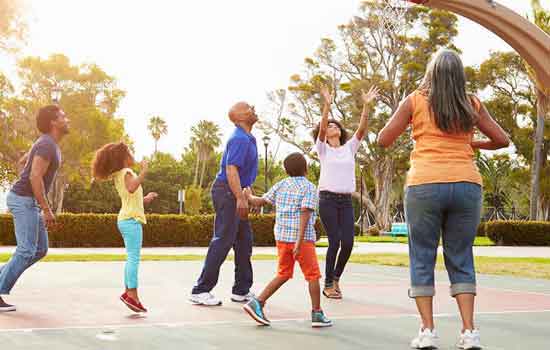 Giving at least 30 minutes of your day to exercise and physical fitness activities. They will help you maintain your body and fitness. This is one of the best tricks to improve your health.
Walk whenever possible.
Take stairs rather than lifts
Park your car from a distance to your location
Take regular strolls
Breathe in the fresh air and take out time for early morning walks
Start slowly with exercise and then gradually increase to avoid any kind of injury
Physical activities like yoga, swimming, aerobics, stretching, etc. are helpful for any age group
Benefits of Maintaining a habit of regular exercise are as follows
Reverse aging
Improves balance and flexibility
Decrease stress and anxiety
Improves self-esteem and confidence
Controls weight gain
Take regular snacks
 Remember to take little breaks in between your daily busy schedule. Eating a little snack after every hour or two would be the best way to boost your mood and health anywhere at any time.
Eat Salads
Oats
Fruits
Juice
Rusk
Milk etc.
It all depends on your mood and preference that what you would want to eat at that time of the day. Adding little snacks keep your mind healthy and active.
Plan vacations 
Show love to yourself and gift yourself vacation vouchers whenever possible. Vacations are always a fun break that you deserve after all your daily hectic schedule.
Plan a small trip to the place you love, whether alone or in a group. Choose a place that has a healthier environment. Remember :
Take snacks with you
Keep yourself hydrated everywhere
Pack the essentials
Keep the things of your hobbies and take time to do these whenever possible
Relax your mind and body and forget your problems for a while.
When you take a vacation, you get time to relax your body and mind which calms your soul. A stress-free body and mind is a way towards success. The more relaxed you are, the more likely you are to concentrate on your work properly.
Here's a healthy tip: Take sick leaves once in a while to give yourself a day-break to keep your mind fresh.
Read and read more
 Adopt a habit of reading more and more. The more you read, the more it stimulates the brain. That's a tip to keep your mind healthy.
Reading time takes away your daily problems and stress and helps you live a calmer life.
Writing is also another way you can try to distract your mind from stress and get rid of anxiety. Write about the thing that disturbs you and watches the problem fades away. When you are stressed about a situation, your body and mind use all your energy to help you find a solution for it which overall comes down to a situation of overthinking. To avoid this chaos and try living a stress-free life and live a healthy and happy life.
Take care of your mental health
 We talk about physical health, outer looks, and glow but the most important thing in a healthier life we forget to discuss the mental state of a person
If you are not mentally healthy and having some mental problems like stress, anxiety, depression can destroy someone's life more than you can imagine. So mental health is equally important.
There are some simple tips to maintain a healthy state of mind, and they are
Get enough sleep. On average, an adult person must get at least 7 to 8 hours of sleep every day to maintain the normal health of the mind.
Take a walk. Your mind needs relaxation from all the chaos and walking in nature is the best life hack you can try.
Keep trying new things like food, dress, shoes, books, etc. to keep your mind fresh.
Talk to people about your problems and be open so as to decrease the pressure on your mind.
Enjoy your achievements.
When you plan on to get a healthy lifestyle you need to take note of things that are important. Try these little tips and tricks to a healthier life that are mentioned above to start adopting better ways of life.
Research about things and get a clearer idea of your ways and life and then try adapting more and more things every once in a while. A healthy body and mind are all that you need to maintain a healthy lifestyle.  Try being happy and satisfy what you really are and live a healthy and happy life.
The post Simple ways to live a healthy and happy life appeared first on .